Facility Highlights
The Fort Kent Facility accepts AER-regulated solid and liquid oilfield waste, imported non-hazardous recyclable waste, and Alberta generated non-oilfield waste including process water, wash fluids and hydrovac slurries.
We're doing things better by providing:
Weigh-in scale located directly ahead of entrance gate;
Nine drive-through off-loading stations to avoid long wait times;
Wash cannons for safe and efficient cleaning of truck tanks;
A second weigh scale prior to exiting, eliminating potentially dangerous 2-way traffic; and
A site layout that ensures a truck never has to back up.
Wastewater is recycled in the facility process, and where possible, oil is recovered for transport to an appropriate location.
Waste Streams Accepted
AER Approval No. WM212
Alberta generated oilfield waste, including:

Produced and Waste Water
Flowback and Completion Fluids
Slop Oil
Boiler Blowdown
Drilling Mud
Contaminated Soil and Sludges
Green Cement
Others, please enquire

Alberta generated non-oilfield waste
Imported hazardous recyclables
Other Services
Location Map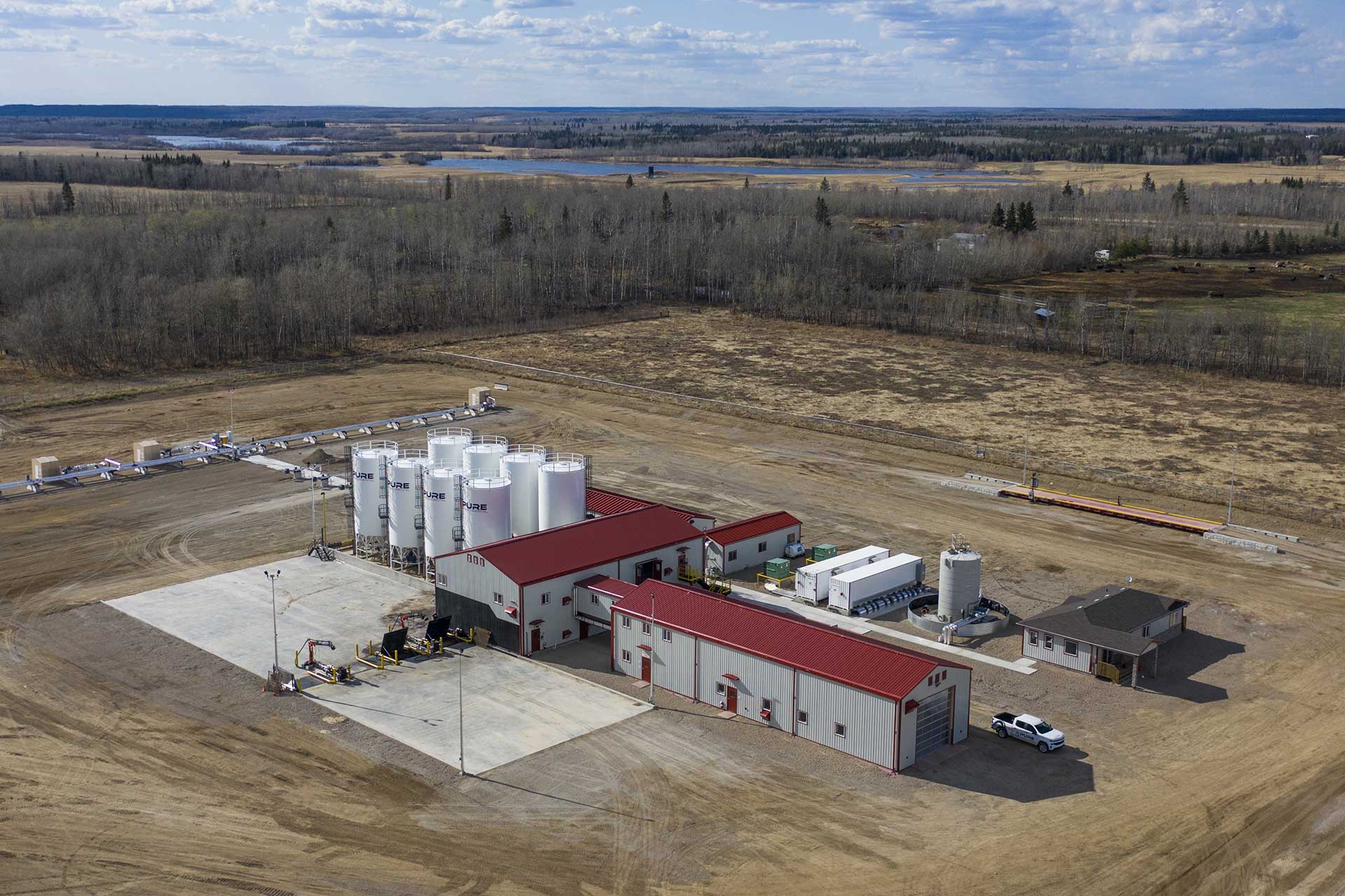 Strategic Location
Located at the intersection of Highways 55 and 892, 20 km west of Cold Lake, the Ft Kent Facility can be easily accessed twelve months of the year, providing safe upstream and industrial waste disposal options.
The location of the Facility, in the heart of the Cold Lake Oilsands, will decrease trucking distances resulting in decreased wear and tear to local highways, decreased greenhouse gas emissions, and increased public safety.
Facility Location
09-14-063-04 W4M
Southwest corner of the intersection of Highways 892 and 55, approximately 20 km west of Cold Lake, Alberta.
Directions
From Cold Lake, drive 20 km west on Highway 55. Turn south on Highway 892 and the Facility is on the west side of the Highway.
From Bonnyville, drive 17 km east on Highway 659 to Highway 892. Turn north and drive another 21 km towards Highway 55. The Facility is on the west side of Highway 892, just before Highway 55.
Facility Hours
24/7 *
Please Note: * Facility hours for waste acceptance are 7 am to 11 pm. Please call in advance after operating hours.
Facility Inquiries
R. (Bob) Clarke
Business Development Representative
C: 1-780-870-0011
E: rclarke@pureenviro.eco

Brad Healey
Facility Manager
Facility Main Number: 587-792-0855
Corporate Enquiries
Vicki Manzo, P.Eng
Regulatory and Development

P: 1-587-392-1632
E: vmanzo@pureenviro.eco